Kim Hjardar
Auðr – Kvinneliv i vikingtiden
Audr means wealth. It was a common name for women in the Viking age, emphasising their importance in society. They were poets, skilled artisans and entrepreneurs who had their own ships. Women traded, led expeditions and played a crucial role in sharing knowledge, educating and protecting societal values. It was women who were responsible for textile manufacture and the preparation and storage of food, in addition to their important duties as healers.
In this book, we follow Aud the Deep-Minded, a rural Norwegian woman, on a 4,000 kilometre journey throughout her life, from her childhood in Norway to her adulthood in Ireland, Scotland and the Hebrides and her old age in Iceland. Kim Hjardar uses Aud's story as a prism. How can we consider the role of women and the opportunities available to them in the Viking period?
Women in the Viking Age offers a journey of discovery through a history that has been overlooked. Through engaging writing and thought-provoking illustrations of both reconstructions and archaeological finds, the book provides a fascinating insight into the lives of Viking women.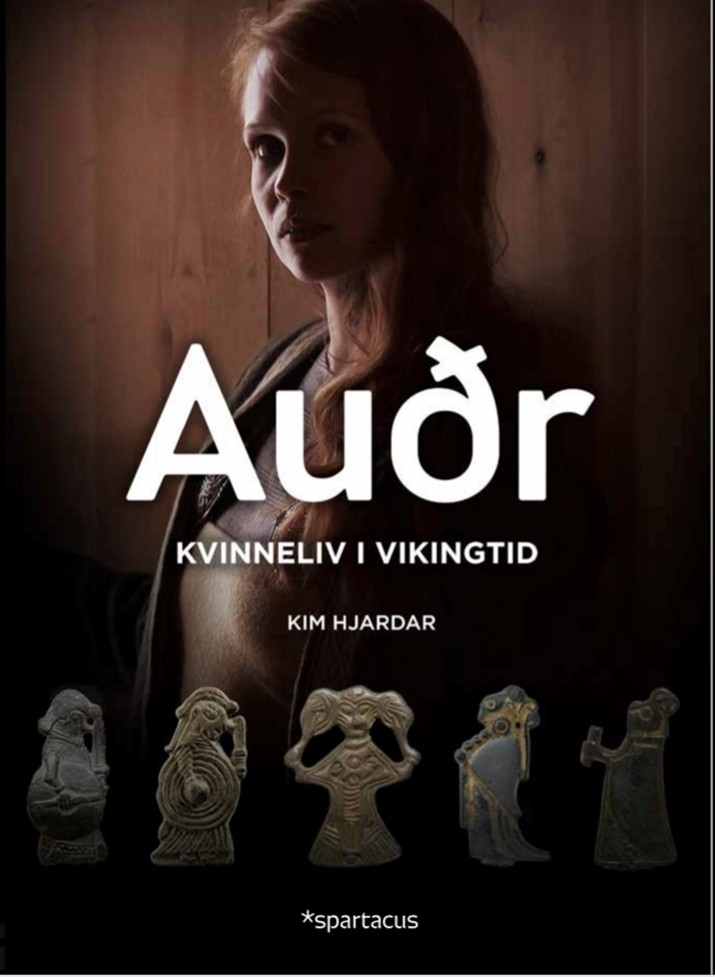 https://www.norgesklubben.ch/wp-content/uploads/2023/02/Kim-Hjardar-1.png
924
1640
Berith
https://www.norgesklubben.ch/wp-content/uploads/2017/06/nks_weblogo.png
Berith
2023-02-28 18:47:18
2023-02-28 19:01:47
Kim Hjardar Auðr – Women in the Viking Age